Arts and Entertainment
Bremerton's Aurora Valentinetti Museum marks a decade of puppetry
Aurora Valentinetti Puppet Museum curator Stanley Hess.
Fourth Street puppet museum celebrates with a special exhibit of puppets from around the world, hanging through November.
Before being tapped as curator for the Aurora Valentinetti Puppet Museum 11 years ago, Stanley Hess had never really been all that involved in the world of puppetry.
"Just a passing interest really," he said, surveying an expansive exhibit of puppets from around the world, hanging in celebration of the puppet museum's 10th anniversary. "My library experiences in museums and all of that, with various diverse cultures, probably made me the most ideal kind of person to (he pauses)... deal with this."
Perhaps that phrase "deal with" is an apt description for the labor of love which Hess and a core of about a dozen volunteers have put into the museum and its more than 1,000 puppets over the past decade. The whole operation, currently based on Fourth Street in Bremerton, runs on a completely volunteer basis, under the auspice of the non-profit Evergreen Children's Theatre.
And while 10 years of existence is an impressive feat for most any non-profit, it seems especially so for one dedicated to an obscure, oftentimes overlooked art form.
"Unlike an American misconception, puppets and puppetry really appeals to all ages," Hess ventured to say. "It's not just a child's toy, and that, unfortunately I think, is what too many people think. It gives it somewhat of a bad rap."
Earlier in life, Hess spent his career as a fine arts librarian in museums around the country.
For decades he researched, curated and displayed artifacts and art work hailing from around the globe and throughout the annals of history.
That work, he said, has been especially practical in curating the Valentinetti Puppet Museum.
While the gift shop at the entrance of the building harbors the a kids' place/toy store appeal, an expansive one-room exhibit in back appeals to the intellect with an impressive array of puppetry, spanning continents and generations.
"It's a cultural artifact that's found in nearly all traditions and all countries," Hess noted, pointing out examples from China, Indonesia, Burma and beyond.
The Nobel Prize-winning Irish playwright George Bernard Shaw once wrote of puppetry, "The puppet is the actor in his primitive form ... the wooden ones, though stiff and continually glaring at you with the same overcharged expression, yet move you as only the most experienced live actors can."
Through puppetry, Hess added, you get the unadulterated essence of whatever story is being told.
"It has so many different avenues of approach," Hess said. "It can teach you about history, about trade, of ideas and items and so forth. It can teach you about literature, religion, all kinds of things. It has enormous possibilities, unfortunately I don't see it tapped by the education system."
While puppetry groups and childrens' TV programming help keep the art alive, what was once a primary means of storytelling and entertainment — preceding the advents of radio, television and internet — doesn't seem to be utilized as such today.
For example, when Aurora Valentinetti (the museum's namesake) retired from 50 years of teaching children's theater and puppetry at the University of Washington, the school closed down the program. And Bremerton's quirky little puppet museum — which features a small piece of Valentinetti's vast collection — is one of a kind for the region.
"In terms of museums," Hess said, "we're probably somewhat unique here in the Northwest. There are some collections and parts of collections that include puppets, but we're really the only museum that is open, all the time, for the public."
That distinction — along with a two other museums and few art galleries and unique businesses situated between new construction and vacant buildings on that very same block in downtown Bremerton — gives the area a unique possibility for tourism.
The Valentinetti guest book is filled with visitors from around the world. And traffic to the puppet museum is traffic for Bremerton, Hess notes.
But to keep the endeavor up and running for another 10 years plus, Hess said bluntly, it's going to take money.
"It'll take major supporters on an ongoing basis, developing long range plans for a permanent facility, for paid staff and programs like that," the curator said. "We're all volunteers currently, it's dedication, a gift to the community really, whether they recognize it or not."
The Aurora Valentinetti Puppet Museum is located at 257 4th St. in Bremerton. Find hours and more info at www.ectandpuppets.org.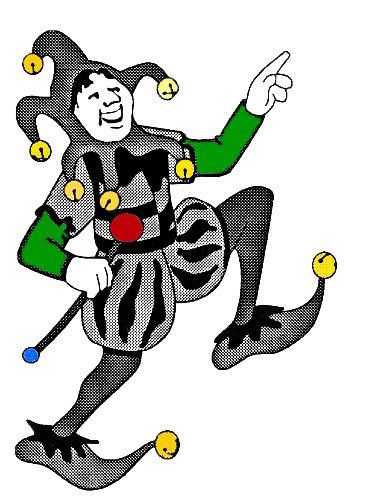 EVERGREEN CHILDRENS THEATRE and the Aurora Valentinetti Puppet Museum will also present a Clay Martin Puppet Theater production of "Jingle Bell, Rock" at 2 p.m. Nov. 28 at the Bremerton Community Theatre, 599 Lebo Blvd. in Bremerton.
The holiday puppet show mashes up an assemblage of Holiday/Christmastime stories, including Frosty, Rudolph, Father Christmas and the ever-popular English puppets Punch and Judy. Tickets are $7, call (360) 373-2992.
Find more info at www.claymartinpuppets.com.
Latest news, top stories, and community events,
delivered to your inbox.
Browse the print edition page by page, including stories and ads.
Browse the archives.